About
Ron Casterline - Executive Chef/Owner of Bernwood Catering Co.
Bernwood Catering Co. executive chef and owner Ron Casterline received a Culinary Arts and Hotel Restaurant Management degree and past owner of an American BBQ restaurant Jeb's Grill in Bonita Springs, Florida before starting the Bernwood Catering Co. Executive Chef Ron Casteline is known for his professional and courteous manner with hosts and guests and enjoys building long-lasting relationships with his clients throughout the years. Bernwood client testimonials illustrate his dedication and creativity to exceed a host's expectations. Chef Casterline works with each client one-on-one to create customized menus that best fit each budget, event theme and celebration for the most memorable and delicious events.
What do you enjoy about the work you do?
"Pleasing my guests and making them look like a million bucks to there guests! Building relationships! Repeat Clients continually returning for all there catering needs." – Chef Ron Casterline

About the Staff
The Bernwood Catering Co. staff and specialty artisans share Chef Casterline's dedication to perfect events and bring the best possible service to each occasion. Partnered with excellent food, our wait staff, bartenders, pastry chefs, event planners, and ice sculptures work together to ensure your event goes exactly as planned—your every need is are our top priority.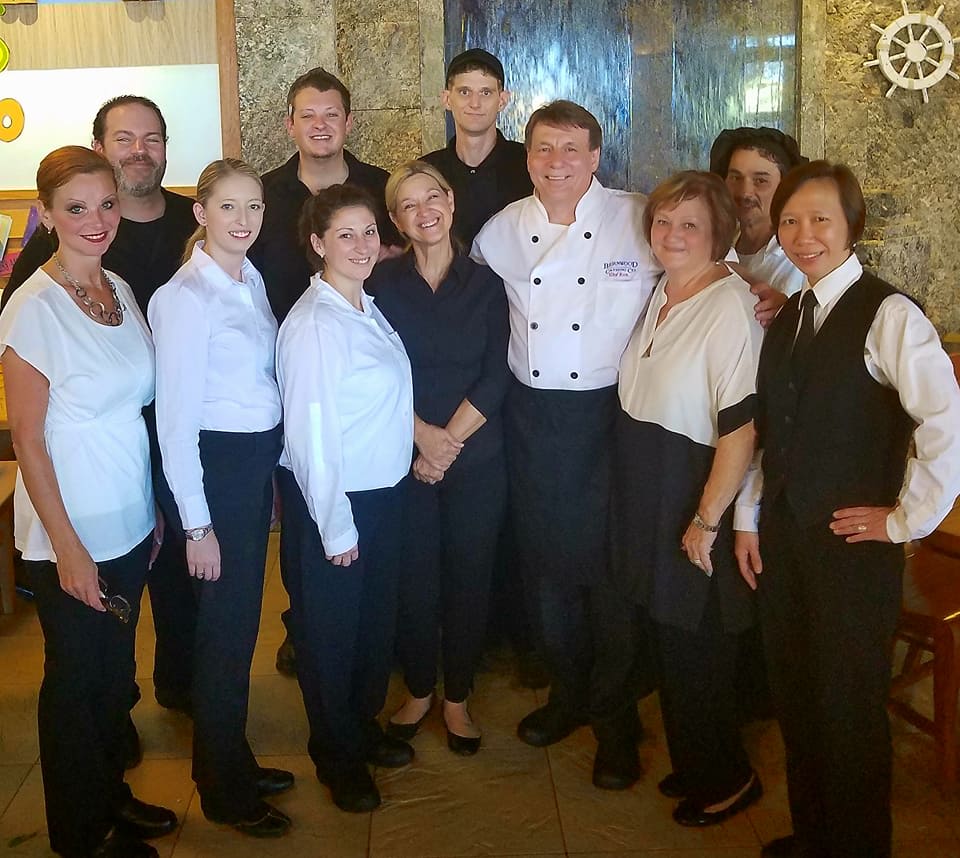 The Capability to Cater both Outdoor and Indoor Private Home Events
"Whether you're looking to host a simple, intimate gathering or an extravagant affair, we will craft a personalized dinner party menu that fits your occasion." – Chef Ron Casterline

Custom Crafted Dinner Parties
"We bring all the elegance and sophistication of a special event to the privacy of your own home." – Chef Ron Casterline

Our Menu Selections
Bernwood Catering Co. offers an assortment of culinary experiences from recipes and chef selected menus from around the globe. Chef Ron invites you to explore your favorite cuisine for your next event. Choose from menus that take the very best recipes from Italian, French, Mexican, Latin American, Caribbean Islands, Southern Cajun states to classic American Barbecue. Or elevate your palette for  gourmet experience with our Personal Chef menu. A consultation with Chef Ron can assist you with the abundant choices with a themed menu or a combination of favorite recipes from several menus to cater the perfect Wedding or Corporate Event.
Click on Photos Below to View Our Menus