Personal Chef in Naples, FL
Premium Services and Customized Classic Continental Menus—from Marco Island to Sanibel Island—Naples to Ft Myers. Serving Clients throughout Collier and Lee County.
A personal chef will allow you to spend quality time together as a family in these changing times in an intimate setting, not only for intimate dinner parties but for family meals as well. Bernwood Catering Co. in Naples, FL, can give you a delicious menu to satisfy all the dinner guests. Work with us to create the perfect menu for your next meal.
Why Choose a Personal Chef
No matter the occasion, a personal chef can add a special touch to any gathering. If you want a unique dining experience, we are the right choice. We do our best to offer you:
Variety: If you do most of the cooking in your home, you can relish in the new options a chef can offer. We have experience in all kinds of food, so whether you want to try a favorite or enjoy a new dish, we know you'll love the food.
Customization: For themed dinners, let us create an authentic menu. If you have guests with dietary restrictions, we can incorporate viable options for them. We create a dinner menu that suits your needs and wishes perfectly.
Time: Rather than waste time on grocery shopping or meal prep, let us take the stress out of fine dining. Whether you have a hectic schedule or want to enjoy every moment of a vacation, our services will keep you well-fed and free up your time.
Quality: Of course, the best thing we have to offer is fine dining. We have years of experience in catering, and we guarantee that our meals are top-quality and delicious.
When you choose us for your next dinner, you can enjoy the standards of fine dining from the privacy and intimacy of your own home with your family or guests.
Why Choose Us
We do our best to cater to your needs and listen to what you want. If you're ready to experience food in a new way, call us today at 239.777.5137.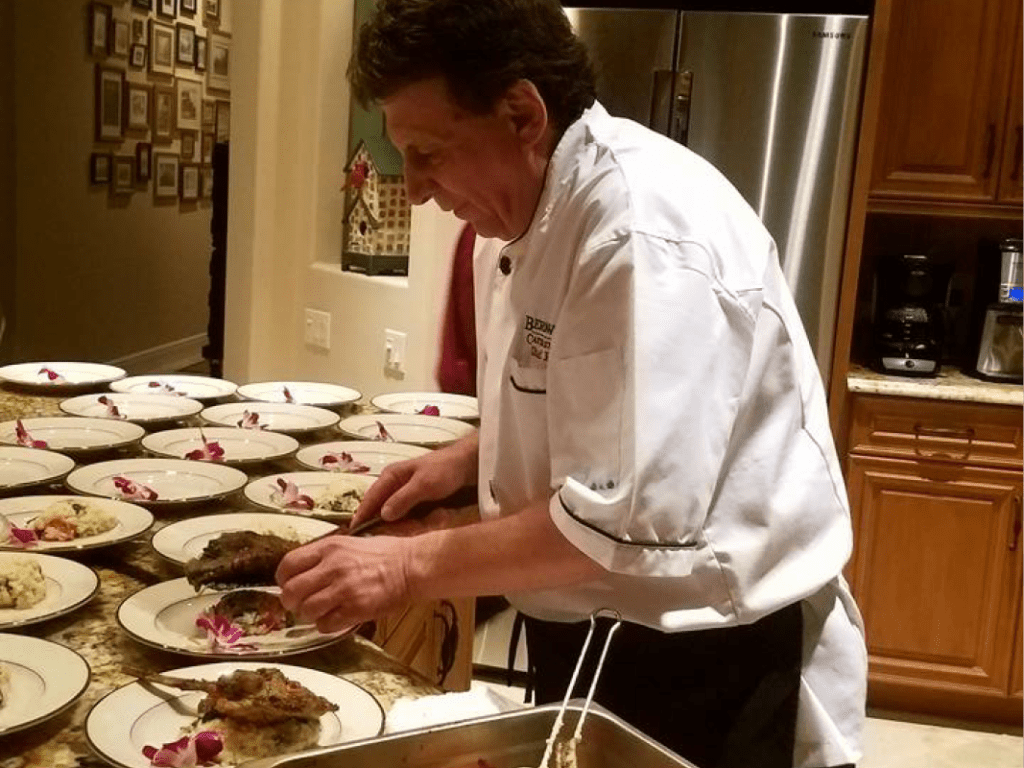 Personal Chef
With a personal chef, you receive custom-designed culinary services that are suitable for small private gatherings and intimate events. Enjoy the peace of mind knowing that a culinary expert is ensuring the safety and quality of all ingredients and that every dish is prepared to ACF (American Culinary Federation) standards. We work with you to create a plan that is personalized to meet your budget and dietary preferences. Whether planning for a small wedding or private cocktail party, Bernwood Catering will provide the highest quality classic continental culinary services.
Premium Services & High End Classic Continental Menu Planning
"Whether you're looking to host a simple, intimate gathering or an extravagant affair, we will craft a personalized dinner party menu that fits your occasion." – Chef Ron Casterline
Private Chef
Enjoy the taste and benefits of gourmet meals in the comfort of your own space. A private chef provides regularly personalized meals that are prepared on-site according to your budget and dietary needs. We work with you to plan and direct meals to your personal taste and preferences and then prepare them with fresh, high-quality ingredients. Every dish is prepared to ACF (American Culinary Federation) standards and is made by an experienced highly-trained culinary professional.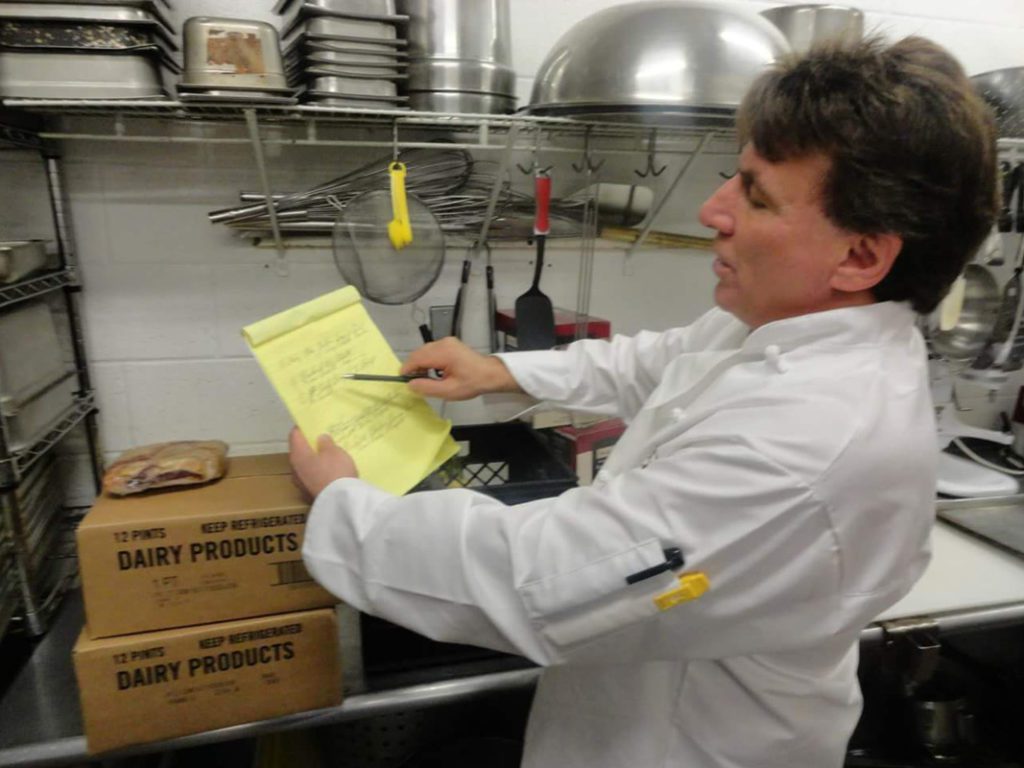 Custom Crafted Dinner Parties
"We bring all the elegance and sophistication of a special event to the privacy of your own home." – Chef Ron Casterline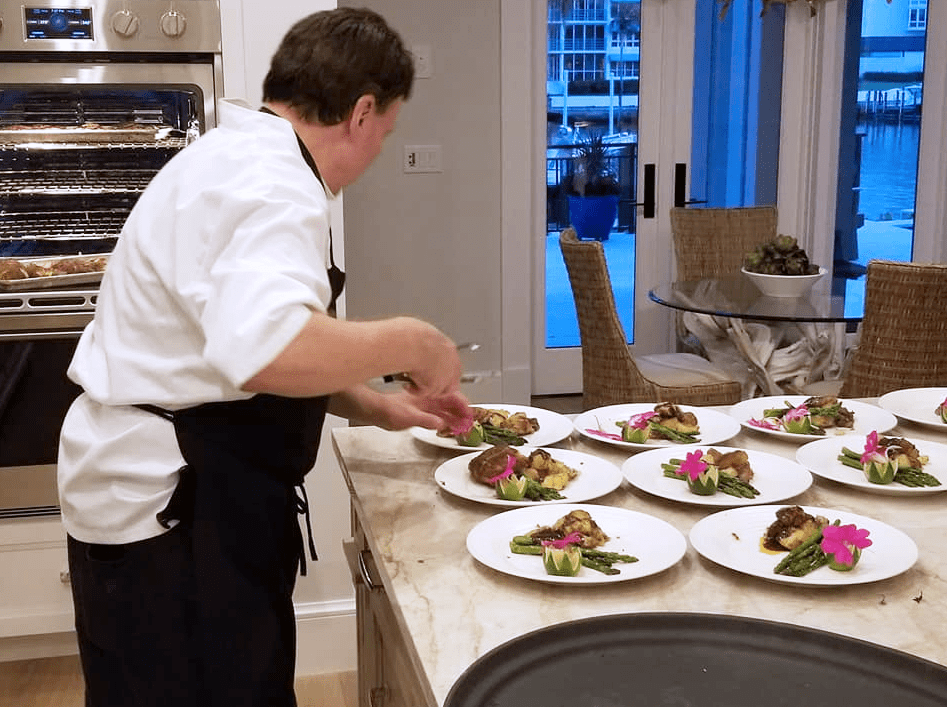 Building Relationships
At Bernwood Catering we are building relationships and to every style of service that exceeds expectations. We bring all the premium ingredients, elegance and sophistication required for special events and cooking to your home, venue or location—indoors or outdoors. Whether you're looking to host an intimate gathering, dinner party or homemade meal for your family, we will craft a customized menu that fits your specific occasion and guest list. Chef Ron enjoys collaborating with his clients to ensure they have a wonderful dining and culinary experience that exceeds his host's expectations—providing refined restaurant-quality dishes for your exceptional high-end event.
Bernwood Catering is a full service Catering Company
• Full Service Catering • Event & Menu Planning • Passed Butler Appetizers • Beverage Services • Equipment Rentals • Staffing • Table Rentals • Venues Indoor & Outdoor Catering: Pick-up / Drop-offs / Drop-off & Set-ups / Full Service Catering