Wedding Catering Specialist
Personalized customized menus and service for each wedding's specific needs and budget! From Marco Island to Sanibel Island—throughout Collier and Lee County—we cater events worthy of your wedding expectation. No party is too large or too small—indoor, outdoor or beachfront.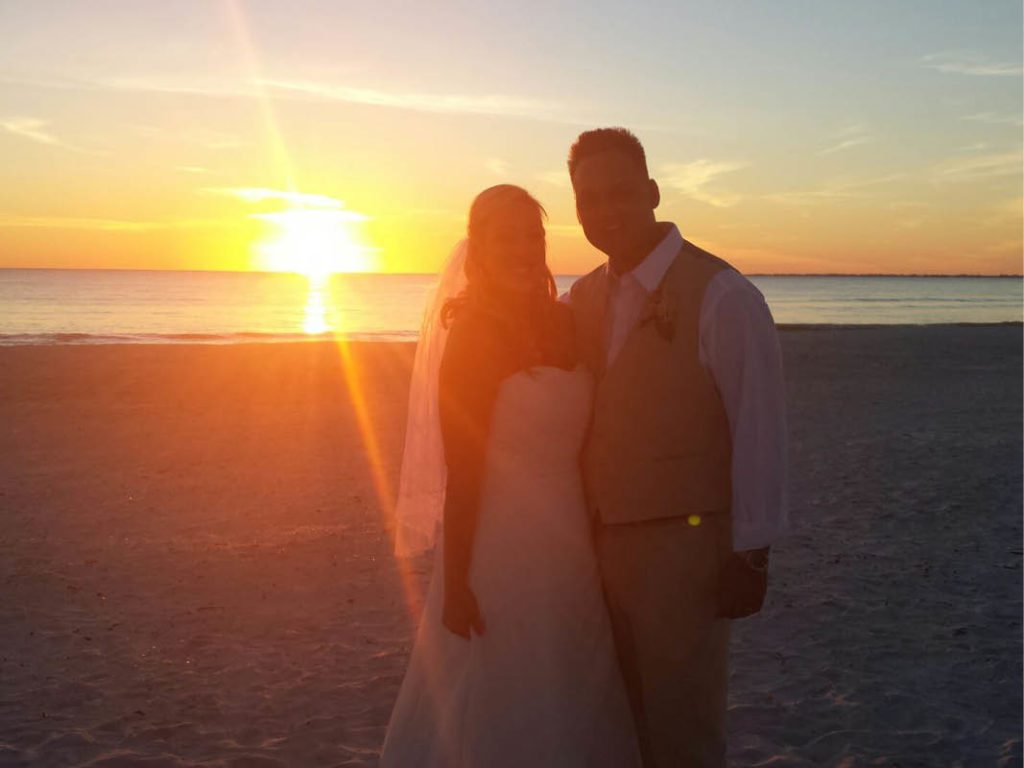 Services
Planning a wedding on a modest budget or holding an intimate renewal of vows? At Bernwood Catering we can work with all sized budgets and can help you to achieve your ideal special day with a customizable wedding menu/package. We will help you make your intimate or unique themed wedding picture perfect. We cater to unique venues from home weddings, beachfront receptions, barn weddings, community room weddings, art galleries, golf/country clubhouse, and many other one-of-kind weddings and venues.
"This past weekend, at an amazing wedding the food was presented/prepared and delivered by Chef Ron and his team. I can only say everyone was blown away, by design, by content, by taste, by presentation … I can only remember seeing such in movies. Great job & strongly recommended. The cake itself was better than the one in the tasting. Simply: The best in Naples" – Cynthia (Wedding Wire)
We have catering and event planning and coordination experience with both indoor and outdoor venues, and we excel in creating the perfect customizable wedding menu for each. We have relationships with local vendors and can provide the wedding supply rentals for your ceremony and reception. We can also supply alters, backgrounds, aisle runners, arches, centerpieces, plates, flatware, linens, bars, food service stations, decor, scene staging, photography, entertainment, service staff, and much more. Chef Ron will help you bring your wedding vision to life, and will work with you throughout the planning process to ensure every detail is met.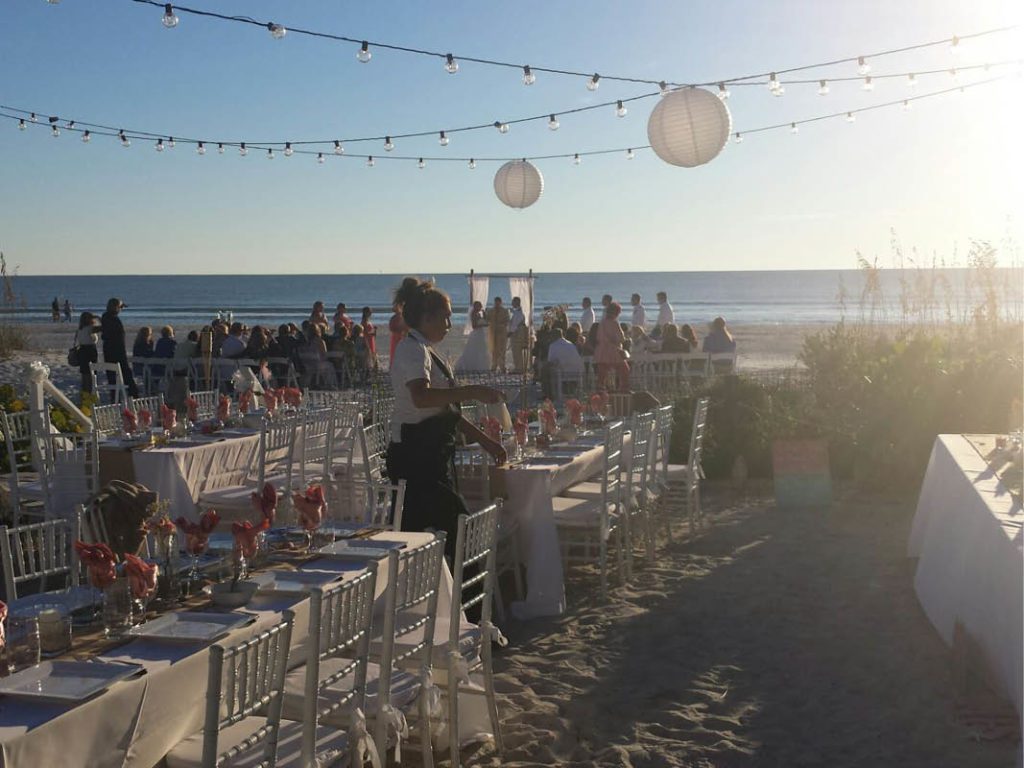 "We are happy to have found and hired Bernwood Catering Co for our small, private wedding in 4/21/17. Chef Ron was very helpful in creating a menu with our restricted budget in mind. We went with an Italian menu and it was a HUGE success among our guests. Everything was so exquisite, from the appetizers to the desserts. Our guests are still talking about it, especially the Baked Ziti – it was an absolute favorite. Thank you very much Chef Ron and team!!" – Sandra & Scott (Wedding Wire)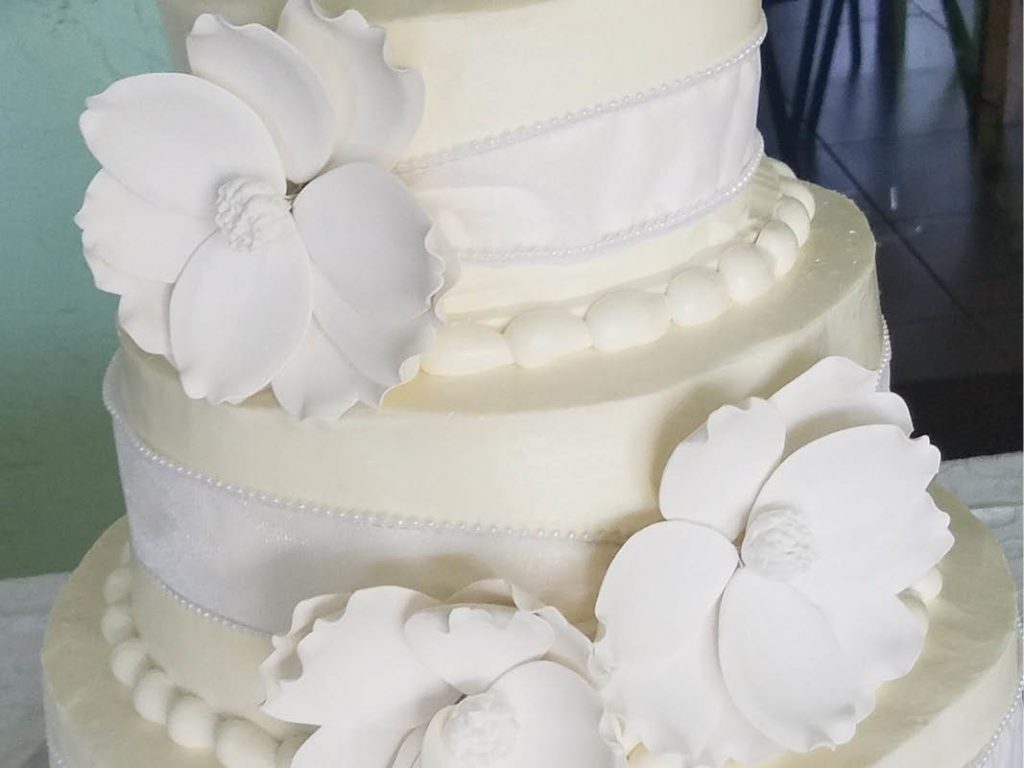 Bernwood Catering Co. executive chef and owner Ron Casterline received a Culinary Arts and Hotel Restaurant Management degree and recognizes the importance of perfection on your Wedding Day, which is why we offer a wide variety of fresh food options and beautiful displays to make your day memorable. Our philosophy for wedding catering is to plan beautiful weddings and serve timeless culinary creations. All our catered foods are prepared with fresh ingredients and handmade directly before your event. The wedding catering services we provide come with a full set-up that includes all the staff and set up needed so you can focus on your special day.
"Chef Ron can be describe with one word, excellence. The food was beautifully displayed, delicious and pleasing to everyone's taste buds." – Caprice (Wedding Wire)